宮城県の独自大会の対戦組み合わせが決まりましたね。
これから、他の都道府県も決まって行くのでしょうね。
The matchup for the original competition in Miyagi Prefecture has been decided.
From now on, other prefectures will be decided.
対戦組み合わせでは、チームOBが所属する仙台育英高校が第一シードですね。
In the match-up combination, Sendai Ikuei High School which the team OB
belongs is the first seed.
来月、7月11日〜8月1日までの13日間で優勝が決まるようですね。
是非、唯一無二の大会、最高の大会、ゲームとして下さいね。
It seems that next month, the victory will be decided in 13 days from
July 11th to August 1st.
Please make it a unique competition, the best competition, and a game.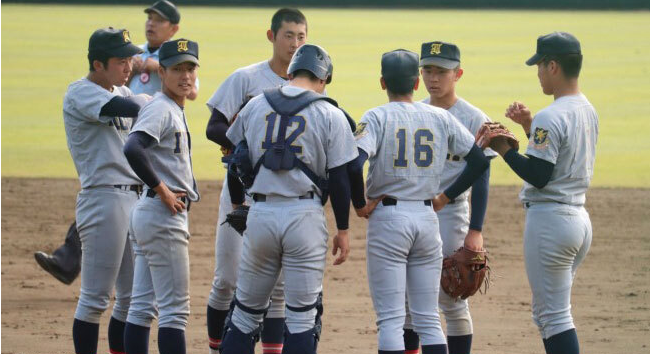 ※ 当方の掲載による、著作権の侵害・妨害目的、営利目的はございません。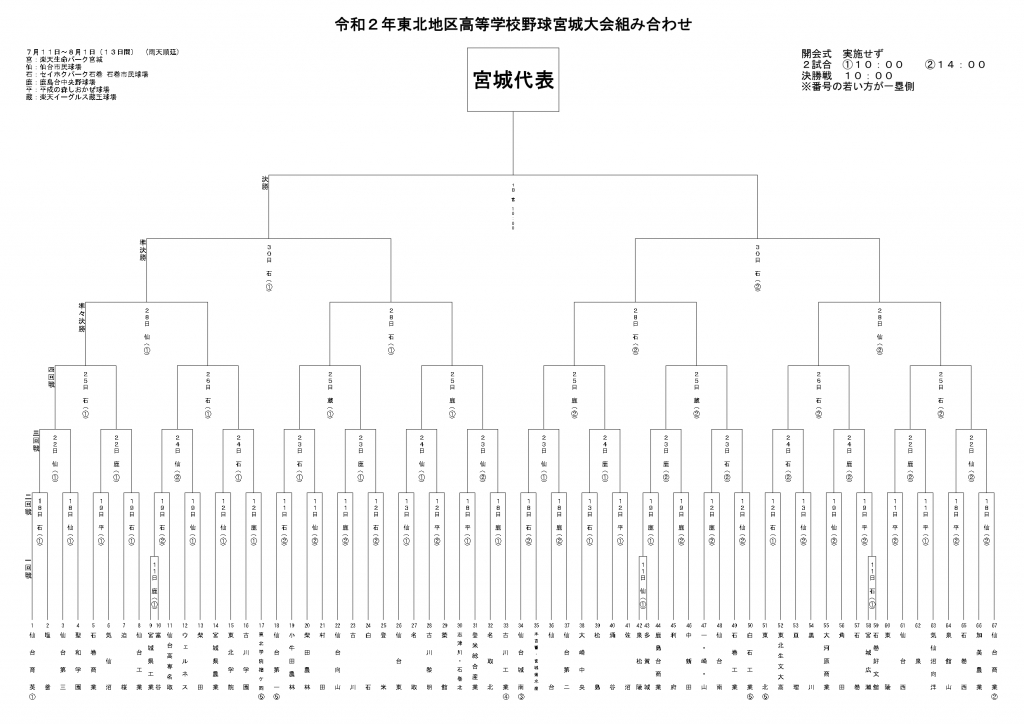 ※ 当方の掲載による、著作権の侵害・妨害目的、営利目的はございません。
<出展:宮城県高野連>
http://www.miyagi-kouyaren.com/202006261700kumiawase.pdf
※ 当方の掲載による、著作権の侵害・妨害目的、営利目的はございません。
MAN WITH A MISSION「Change the World」
2020 NHKサッカーテーマ曲
https://www.youtube.com/watch?v=EjtN-eVB0ew
[Change the World]
This is my declaration
To find an answer to my dream
新たな始まりの鼓動が聞こえる
Don't need a revelation
I am the one who holds the creed
待ちわびた革命 全てを捧げる
Somewhere further
Somewhere far
I'll find myself a key
'Cause I don't need no god for me to change the world
夢見た瞬間を 手繰り寄せて
Don't need no reason to pursue my goal anymore
And I don't need no devil to fulfill my soul
この手で今を 切り開いて
Don't need no god for me to change the world anymore
This is my declaration
To live my life and to be free
打ちひしがれてきた夢の答え合わせ
Betray the expectations
Amaze the world and let them see
描き尽くしてきた絵が今仕上がる
Somewhere further
Somewhere far
I'll find myself a key
'Cause I don't need no god for me to change the world
夢見た景色 手にするまで
Don't need no reason to pursue my goal anymore
And I don't need no devil to fulfill my soul
道無き道を 切り開いて
Don't need no god for me to change the world anymore
Anymore
Where is the promise land
Where is the answer that I seek
Till the end I bleed and fight until the last decree
Now I raise my hand
Devote my life to find the key
This is the declaration and what I'm meant to be
'Cause I don't need no god for me to change the world
夢見た瞬間を 手繰り寄せて
Don't need no reason to pursue my goal anymore
And I don't need no devil to fulfill my soul
この手で今を 切り開いて
Don't need no god for me to change the world anymore
Don't need no god
Don't need no devil
Don't need no reason
Change the world
さぁ、行こう!
唯一無二の最高の独自大会へ!
では、また
Let's go!
To the unique and premium competition!
see you